Moderators: mknott, NickThorpe, Darran@Retro Gamer, MMohammed, lcarlson
almost forgot i had ANOTHER one .....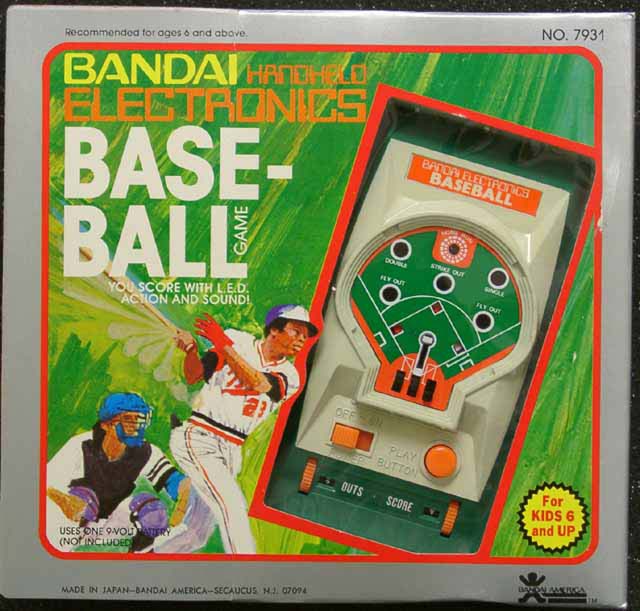 that might be stretching it a bit though
---
Well, it might not be the objectively best handheld game in any way, but there was no GB game I owned as a kid that game me as much fun and Boxxle and Turrican. I choose the latter due to the music.
---
Posts: 72
Joined: Mon Nov 12, 2012 8:59 pm
Radar Mission on Game Boy was one of the first game boy games i played
---
Posts: 168
Joined: Thu Dec 08, 2005 2:03 am
Location: Caverns Of Mars
Has to be the Tomytronic 3D sky attack. Had it for Christmas as a 10 year old. Loved it until my sister nicked it years later. I also loved the movie Tron that came out the year before, so this was like shooting down the recogniser ships in the movie.
Atari 800XL thrashes the C64 every time!!!
(well, nearly everytime)
(OK, some of the time)
---
Posts: 3350
Joined: Thu Jan 21, 2010 3:37 pm
Location: Liverpool
Is 201 a handheld special? Well, handhelds i've owned a loved, let me count the ways i love thee!

Game Gear Shinobi - clearly the greatest Shinobi game ever created.

NHL 07 (PSP) - clearly the greatest handheld sports game ever created.

Mario Kark 8 DX (Switch) - clearly the greatest handheld driving game ever created.

Mario Odyssey (Switch) - clearly the greatest handheld platformer ever created.

Scramble (Grandstand) - arcade fun and you can pretty much hold it in your hand. Sort of. Massive hands, like.
"Very soon our luck will change, we'll do what we need to do to win matches, and we'll fly."
---
Super Mario land on Gameboy.

Fantastic music as well.
---
Super Mario Land has now come up 4 times in this thread, shows how popular this game was and is!
Xbox Live: RetroBob
---
Was this on the Game boy?
---
Posts: 12
Joined: Wed May 30, 2018 10:43 am
My favourite is Metroid 2 on Gameboy, it really captures the feel of the original. But surely Pokemon Red/blue is the greatest. I've replayed them more than any other game.
---
SML was the first one of the series i played, finished it too and thoroughly enjoyed it, only upto 3D land and 3D world did i even bother .....
the first pokemom game as well, was really never an RPG player but i found myself drawn into the world
---
Posts: 5
Joined: Tue Jun 25, 2019 9:04 pm
I was tempted to go for Mini Munchman by Grandstand. However, I will go for Geometry Wars Galaxies on Nintendo DS. That has amazing graphics and sound. Geometry Wars Galaxies is a game I can play forever.
---
Who is online
Users browsing this forum: No registered users and 1 guest