Previously unreleased in west This totally missed gem finally gets a fan translation from romhacker ryanbgstl
romhacking.net wrote:Kaeru no Tame ni Kane wa Naru, or For the Frog the Bell Tolls has you take on the role of the impetuous but good-natured Prince of Sable. As the Prince, you must save Princess Tiramisu and the desert and frog themed land of Mille-Feuille from the evil Lord Delarin…and do before your rival, the valiant Prince Richard, beats you to it.
Screenies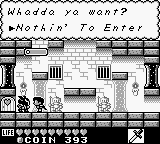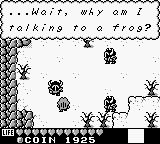 Info & .ips patch
http://www.romhacking.net/trans/1623/
Been playing this since last night and it's very compelling - proof that the GB was and still is able to provide gameplay experiences just as absorbing as any other console past or present.
Opinions/comments, please.