Shared a lift with D'Lo Brown (and a Predator and an Alien!) at the Collectormania event over the weekend.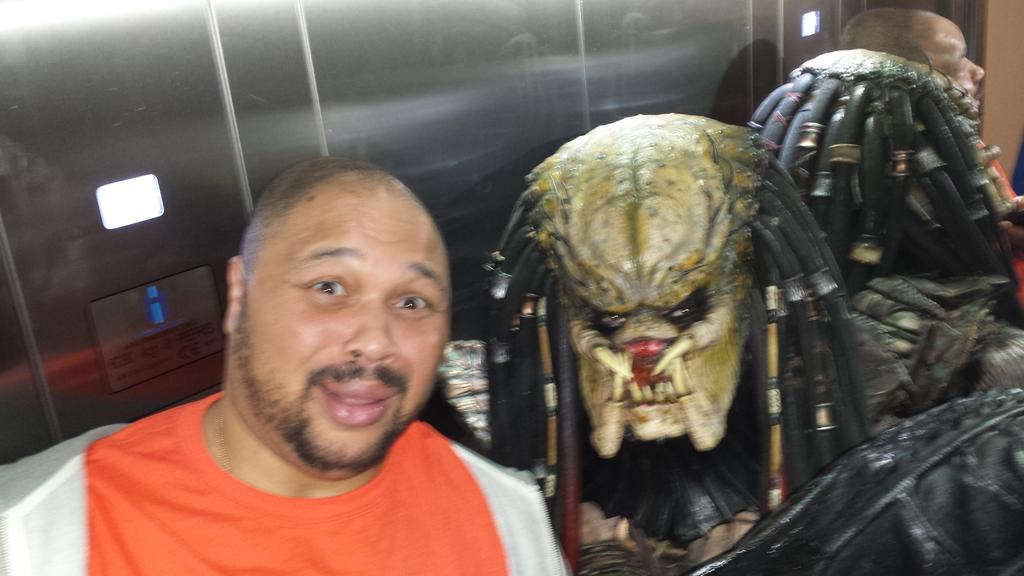 Also managed to set up WWF Attitude on a Dreamcast for him to play, got some snaps of D'Lo playing as himself, which I thought was pretty wicked!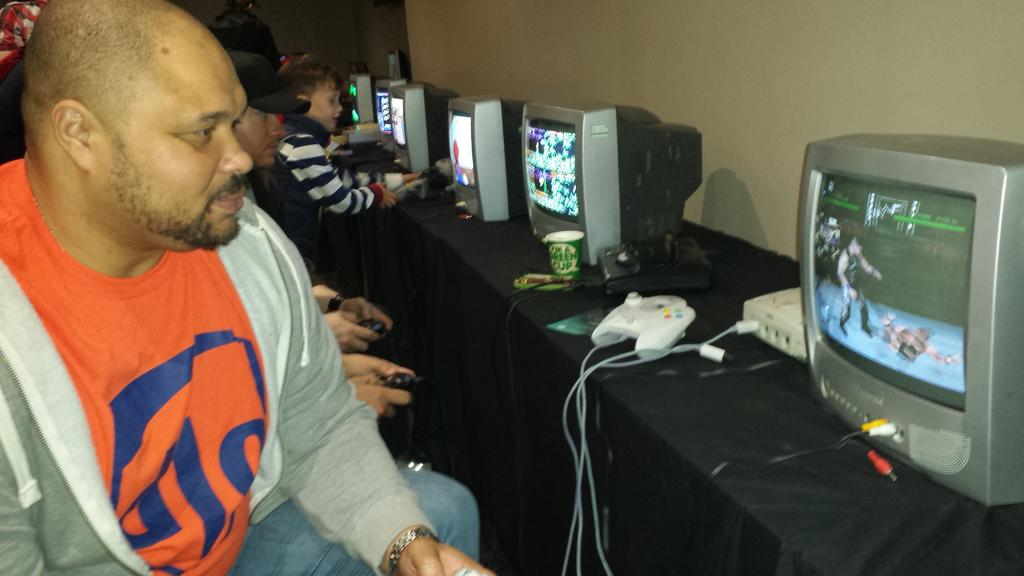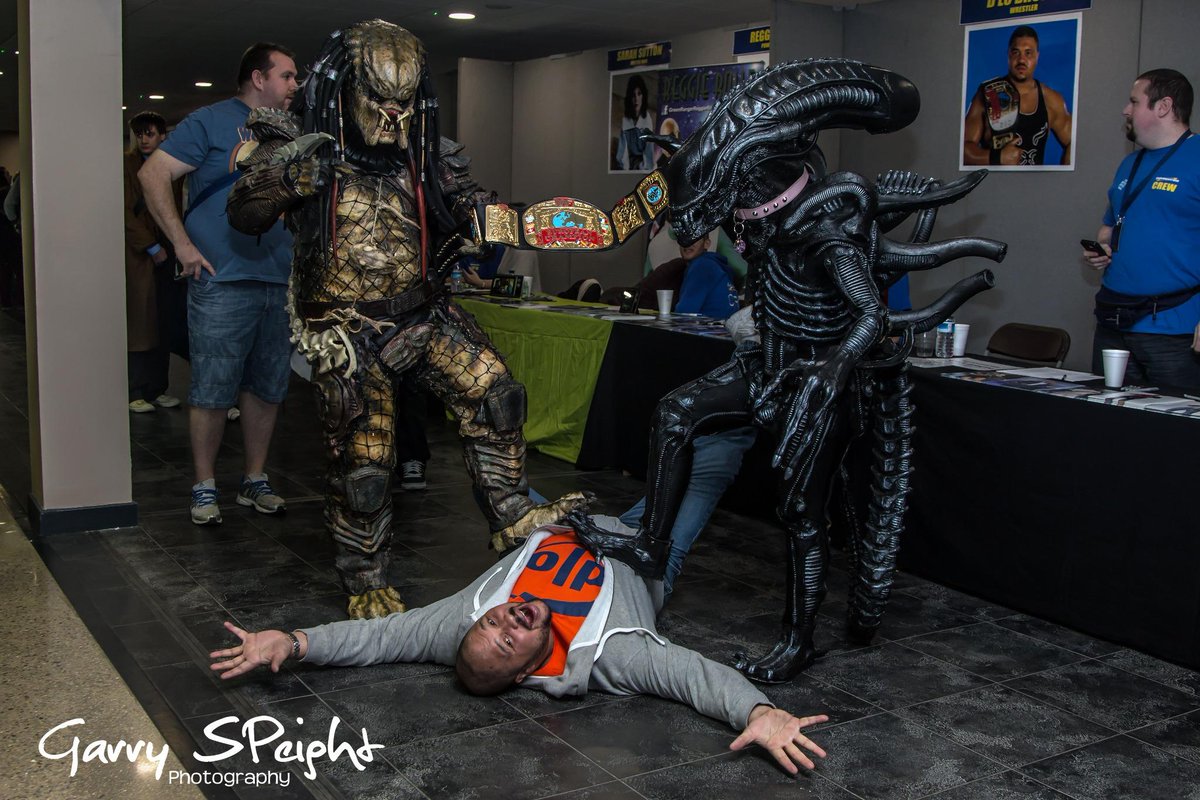 Didn't realise he was massive Liverpool FC fan; he attended the Chelsea game the other week whilst he was over.