It feels like FOREVER waiting for a new season to get under way - BUT we do get the launch period followed by testing...
So, here we go with the launch of our first 2017 car - a year with a new set of aerodynamic rules supposed to increase lap times by 3 to 5 seconds! But with many people involved with the sport saying it won't aid overtaking
Only time will tell.
Launch No.1 = Sauber C37 (and their 25th year in the sport)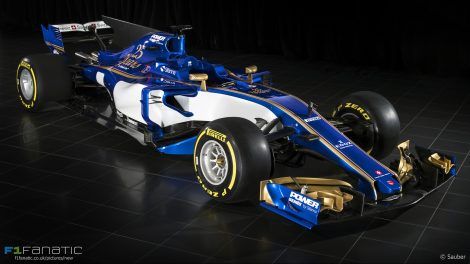 I like the new look - the lower rear wing, wider tyres and overall sporty style... Roll on tomorrow with Renault's Launch