We have loads of Retro Gaming events coming up in Leeds over the next few weeks and months be great to see you guys there - we are slowly turning Leeds into the Retro Gaming Capital of the UK
Click on an advert to go to the site for more information.
The RETRO GAMES NIGHT
We are back for the 5th Retro Games Night - approx 25 retro consoles to play on, competitions, beer, big screen, always a great laugh. Over 18s only.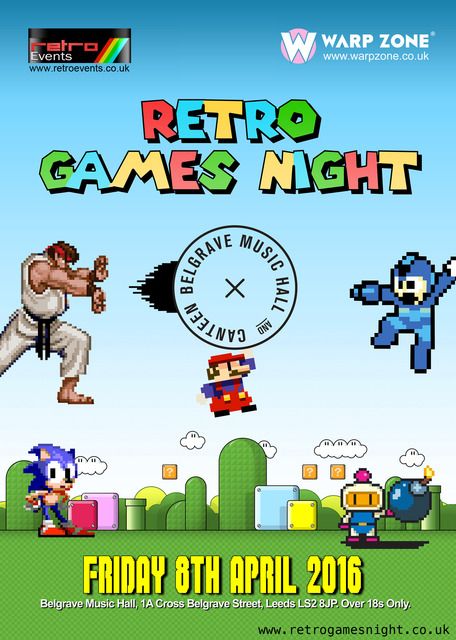 PRESS START
A video games day for all ages. Over 45 consoles, bartop arcades, indie gaming and minecraft to play on, alongside a trading area to buy all those games, consoles, imports, plushys and more.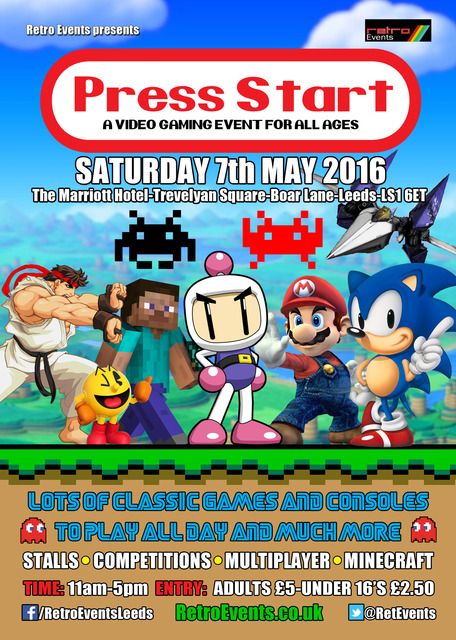 The SUPER RETRO GAMES FAIR
After the insanely busy last event in January we are back for more retro gaming goodies to buy, over 50 sellers spread well over 100 tables with the history of gaming for sale!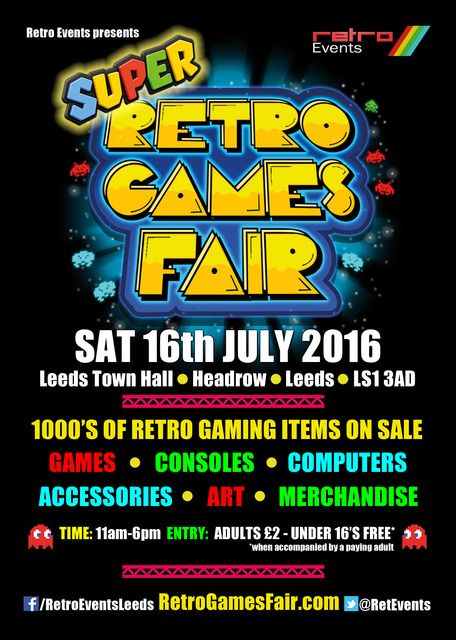 Click on the signature at the bottom to go to our site