We've had a thread like this every year for some years, now; so I figured whilst I'm here I may as well start it off for this year. As the title asks: what did you all get?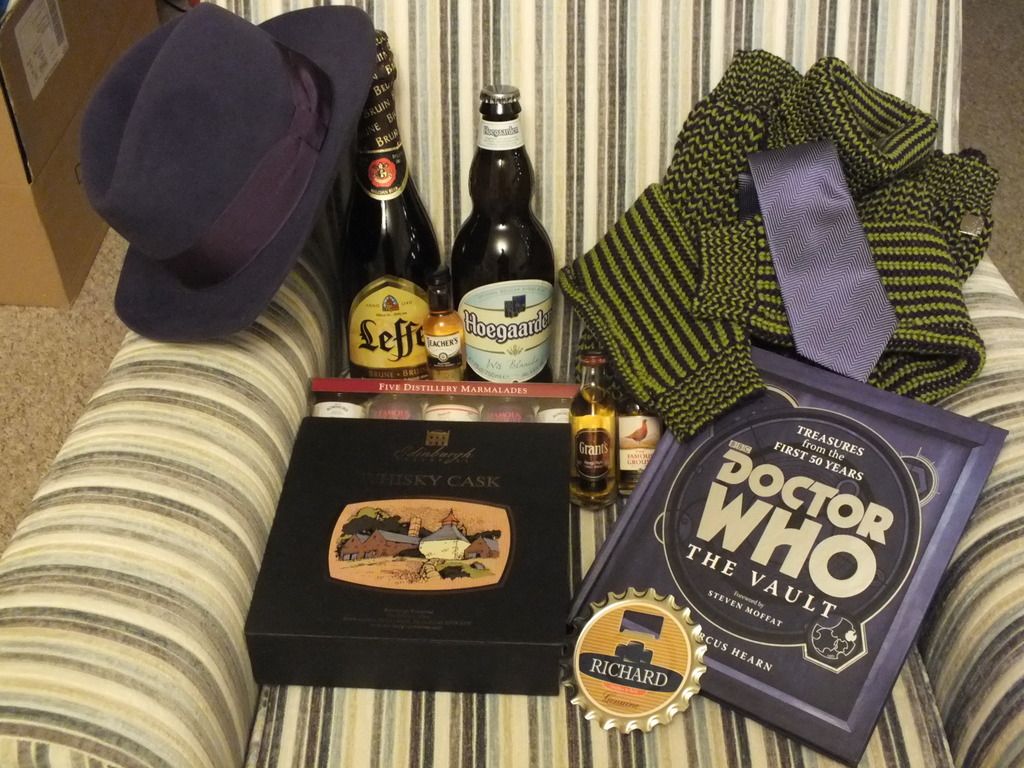 So, that:
Dr Who: The Vault book
Purple and Lime wool sweater by Versace
Herringbone design tie
Susquehanna trilby in lilac
5x whisky marmalades - Bowmore, Famous Grouse and Glenfarclas
Edinburgh whisky cask - sauces, marmalade and mustard
3x miniature whiskys - Famous Grouse, Teachers, Grants
Large Leffe bruin Belgian beer
Large Hoegaarden Belgian beer
Peronalised 3-way Coaster/bottle-opener/fridge-magnet
And unseen, £20 cash and, from Secret Santa at work, the DVD 'Air Doll' (A Japanese movie - Google it!)
Not a bad haul at my age.