All prices include postage:
Retro Duo Console £27
Accepts SNES and NES carts. Includes S-Video leads and adapter (you will need a step-down).
Unit is in very good condition. The Retro Duo pads suck so I will through in a minty SNES pad instead.
Hori Neo II fighting stick for Neo Geo AES/MVS £20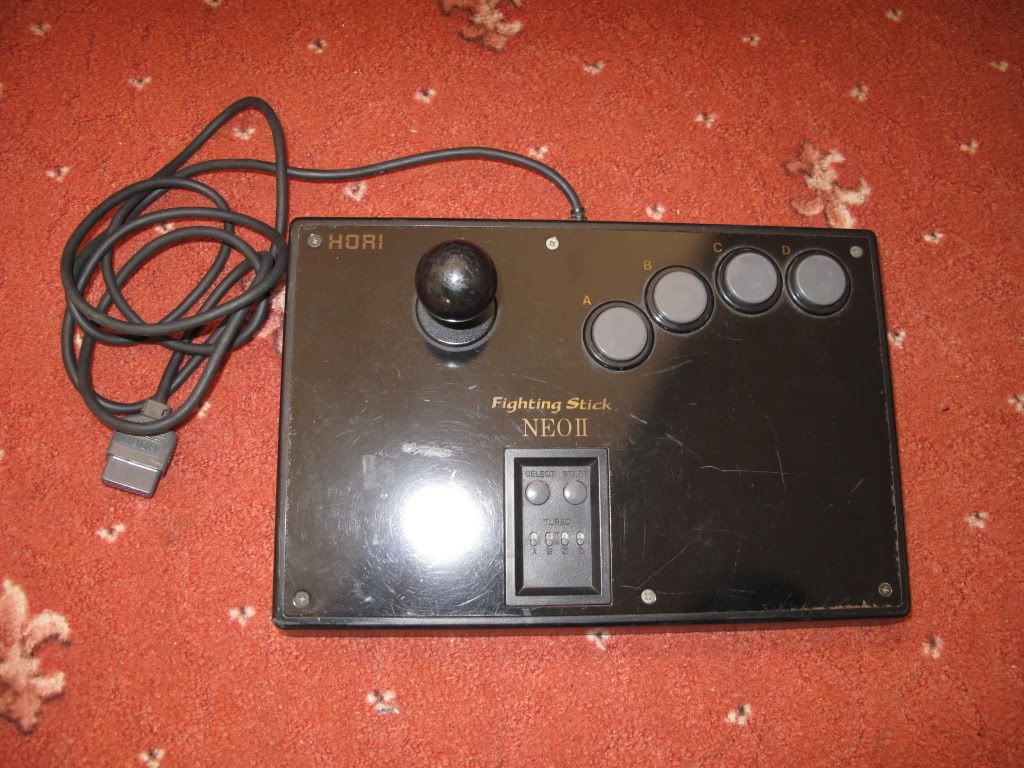 This Hori stick is in a good condition, but does show signs of wear. Buttons B and C did not work on my consolized MVS but may work on your system therefore this stick is being listed for spares/repairs/mods etc.
Games:
After Burner II (MD) £5
Castle of Illusion (MD) £5
Mercs (MD) £5
SNK Classics (Wii) £6
Bioshock (360) £4
Street Fighter 4 (360) £4
Guilty Gear X (PS2) £6
SNK vs. Capcom: SVC Chaos (PS2) £6
Any questions please do not hesitate to message me.
Thanks!