A lovely morning to be out and about...the sun was burning my back at 7 o'clock this morning
anyway this is what i found: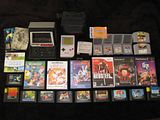 Pleased to find a 505 game. I never seem to come across them for some reason. The Akira Psycho Ball is a nice acquisition for my fledgling Pinball collection too!
The Gameboy is mint, no dead pixels or even a scratch....but the jewel in the crown has to be Grandstand Scramble
It works beautifully and the sound is loud and crisp.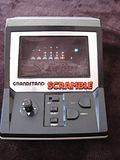 Well chuffed with it.