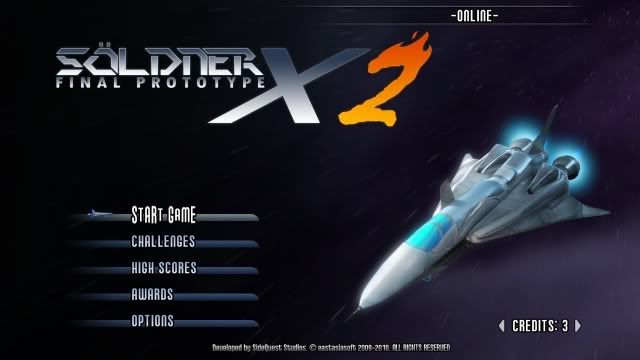 Submit scores as follows:
Player name - Score - Stage reached* - Difficulty
*
The game only allows you to play the first 5 stages from the start. These must be unlocked by collecting keys throughout the levels. Once unlocked the standard game has 7 stages. The DLC pack 'The Last Chapter' adds 3 extra stages onto the game, which kick in after Stage 7 is completed though can be accessed at any time seperately.
------------------------------------------------------------------------------------------------------------------------------------------------------------------------------
NORMAL
1. AmidstStorm - 7,496,640 - Stages 1-5 (ALL CLEAR)