I dug out my Defence Force casette from the loft this week and as I'd hoped, it still has the piece of paper with my personal best high score from the 80s: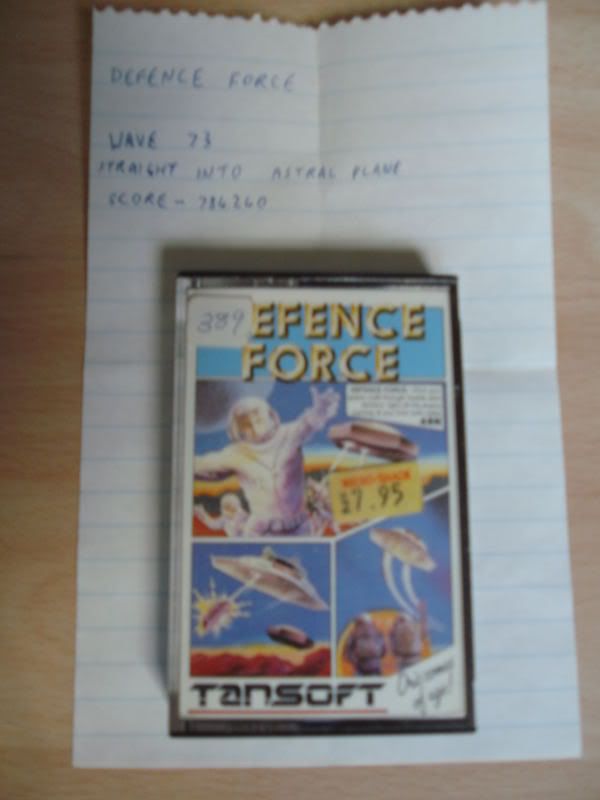 Not the best photo, so for clarification it says...
Wave 73
Straight into astral plane
Score - 784240
It made me wonder, is there an official high score or world record? How do I compare to others' best scores? Has wave 73 ever been bettered? I always used to play for level progression rather than score.
As the note suggests, there are no humans to rescue at this point in the game, it goes straight to the astral plane stage with the skull things.
What I remember most is that the game locked on this stage, with everything freezing for no apparent reason. Is the 73rd wave in Defence Force a kill screen, or was it just bad luck? If its not a kill screen (I always assumed the level generation algorithm broke at this point) are there any other known circumstances that cause a lock up?