No 4: Tiger Road:
I remember playing this game back in the arcades when I was 10 back in 1990. The game was made in 1987 but did not get released until 1988. This game came out on all formats. I remember when I was 8 and I received my new copy of Sinclair User for that particular month, the first page I turned over to was this advert: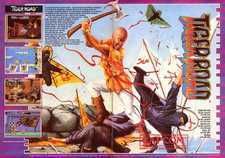 I remember I got really excited by this game, but never got the chance to play it in the arcades until two years later. The speccy version followed that same year in my possesion as well.
Tiger Road is a challenging platform hack 'em up and is recommended.
Arcade Version: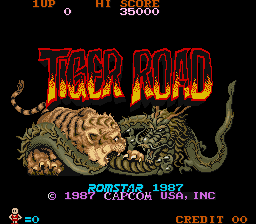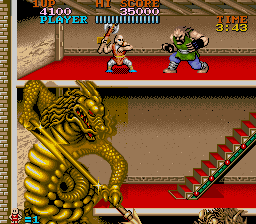 Speccy Version: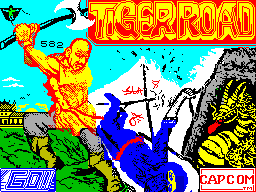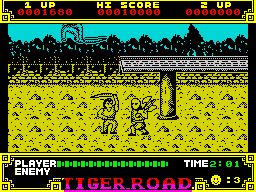 Overall: