Next Game:
Shadow Warriors.
Arcade Version:
Speccy version: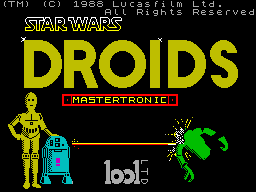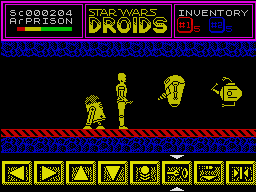 Verdict:
Loading Screen - Reasonably detailed, Backgrounds could have been better, not very colourful, cool looking picture though.
Graphics - The characters are bigger than the Arcade version, graphics are reasonably detailed but not as close as the arcade version, the colours can look a bit messy at times, not a bad effort.
Sound - Cool title tune on 128K version but sadly no in game music, only snippets of very short tunes when starting a level. Sound effects are pretty minimum but not bad.
Gameplay - Scrolling is reasonable when fighting againt 2 or 3 enemies, but the scrolling slows down when fighting a group of enemies and sometimes they attack you one at a time when makes the game slightly easier. The majority of enemies are intact and all the bosses are there. Performing the flying throw move is just as awkward as the Arcade version. The game is still challenging though.
Overall: Not a bad conversion but not a fantastic conversion either due to the slow at times scrolling and massive characters. Still a recommended game though on the speccy.
Score: 7 out of 10.