Mission Plan!
- Get one of every PAL Sonic game ever released boxed, complete and as close to mint as possible.
- This includes all variations where possible (e.g. Platinum/Promos/etc).
Secondary Objectives!
- Acquire copies of unique Sonic games that didn't come out in PAL territories.
- Go for games from other territories that have cool box art (i.e. Japanese releases ;P).
- Include games that cameo Sonic is some way.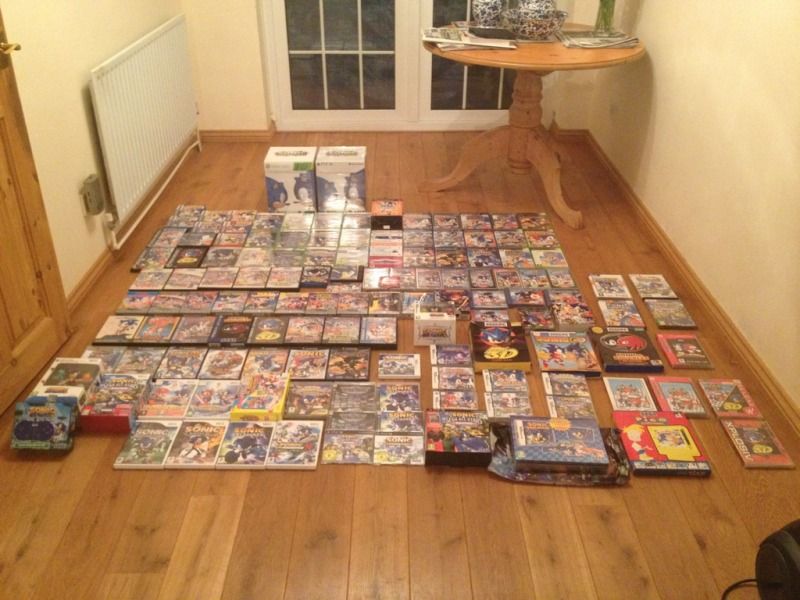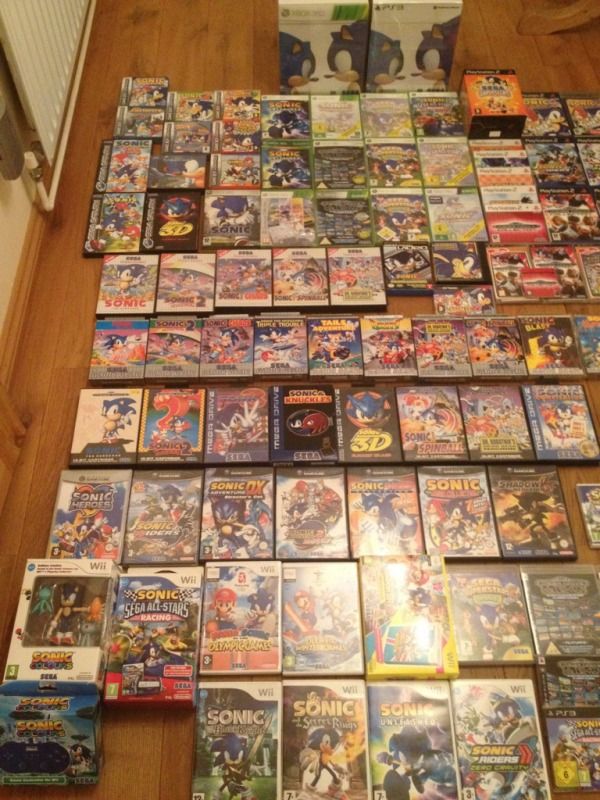 I don't think my collection is as impressive as something like Shadowman's Megaman collection, but I'm quite happy with the progress I've made so far. I owned a great deal of the Sonic games already due to being a fan of the series for so long, so it's only been variations and rare games that I've had to pick up, which I guess saved me a little bit of money.
If you guys know of any rare variations or just general cool Sonic stuff that I'm missing then I'd appreciate the info! Seem to keep finding new stuff all the bloody time!