Onto the 16-bit era...
On the Megadrive, EA released ARL '95...
On the Amiga (and PC), Audiogenic released Wembley Rugby League, regarded as one of the best Rugby games released ever.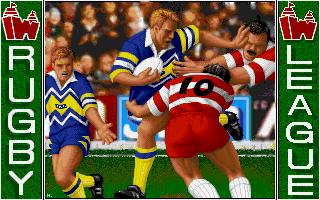 Also, Rugby League Coach. A demo was given away with Amiga Action, and I thought it was great, but we're back to management sims again:
Otherwise, the 16-bits were a little barren...