Hey guys!
Just alerting you to a fantastic new project on the Amstrad scene - a remake of R-Type for the Amstrad CPC is well under way and nearly complete!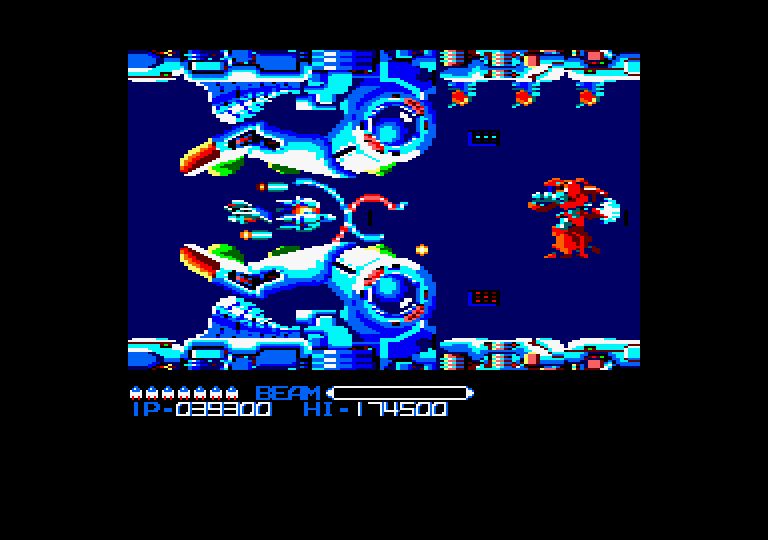 Started by the "Easter Egg" team (Fano, TotO, iXien) back in December 2009 after a discussion on the
CPC Wiki Forums
(during the discussion about the Rick Dangerous Plus remake) about whether it's possible to improve the graphics and framerate on the Amstrad version has mutated and really become something quite big and special. The Amstrad version was basically a complete port/dump of Bob Pape's excellent Spectrum version, the Amstrad programmer Keith A Goodyer actually turned up on the same forum topic to discuss and tell us his story! Basically he had a very short time to do the Amstrad version, so used Bob Pape's Speccy code but at the price of overheads such as having extra code in the loop doing lookups so the code addressed the Amstrad hardware correctly - this resulted in a much slower game, with stodgy controls, jumpy and sluggish sprite movement, some poor scrolling and graphics that were not optimised for the Amstrad ending up looking a bit nasty.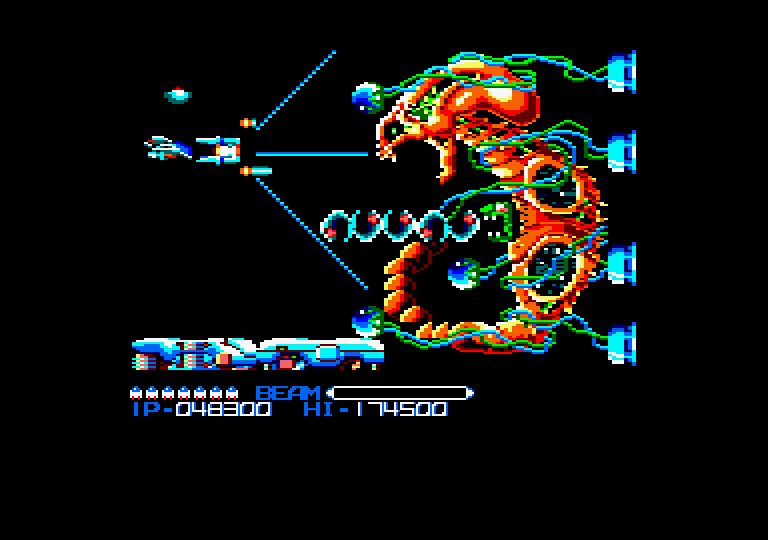 Well Easter Egg team hit gold when Bob Pape got in touch as he'd found some of this original unfinished Spectrum code and sent it across to them - this became the base for the remake, however 80% of main code has been rewritten (what remains is the excellent enemy sprite placement/movement for example), brand new graphics, sfx, music like you would hear in the arcade original and quite a few new features (you will see in the finished version!) and tweaks. Oh plus new loading, title, game over, continue and high score screens. The game now uses fully the 128k of memory, rather than 64k.
Anyway here is the preview video - enjoy!
http://www.youtube.com/watch?v=C_GDjT1tivo