Hi all, new to the forum, but have read the magazine since the beginning...don't know why I didn't take a look sooner!
I was looking for some advice if anyone here can help: I picked up this rather sorry-looking piece of kit on ebay recently. Now it's arrived, and I have no idea how to use it: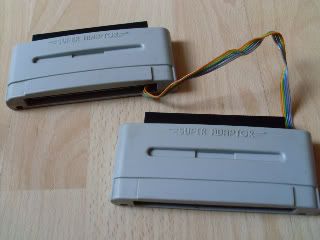 Can anyone shed any light on how this contraption works and/or the likelihood of me losing some fingers if I turn on my SNES with it attached?