The Worst Game In The World EVER......The Final!
Posted: Sat Jun 17, 2006 9:23 am
so this is it...the day youve all been waiting for.....
This is the final, of the worse game in the world ever...
As this is the final, it woud be nice to hear your reasons for your pick as well as your vote
Weve wittled down 84 games to these 3, as voted by you, the wise readers of the retrogamer forum.....so without further adoo......here are the partisipants of the final
Rise Of The Robots (Various)
Highlander (Spectrum)
World Cup Carnival (Specturm)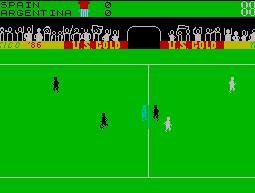 As usual, a 3 day vote.......and for the final time...happy voting!