Probably the best looking shoot 'em up ever made is coming to the Xbox 360, Deathsmiles: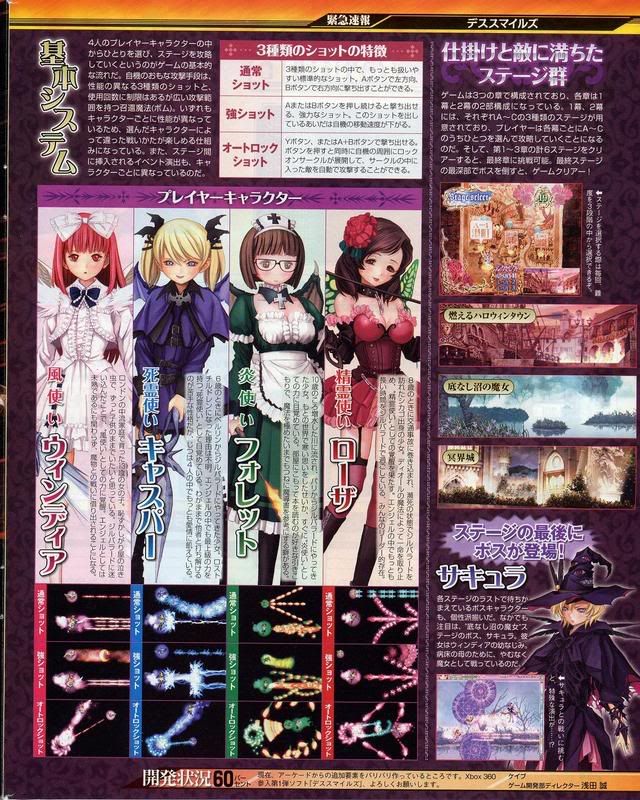 It's a hori manic shooter, featuring loligoth girls blowing up vampires, bats, grim reapers and a big giant TYRANOSATAN at the end of the game. Think Ghouls and Ghosts : The shmup.
But no where near as hard.
Kaede is am cry now have to import Xbox360.