Moderators: mknott, NickThorpe, lcarlson, Darran@Retro Gamer, MMohammed
and speaking of THE PERM ..... from the dim and distant past .....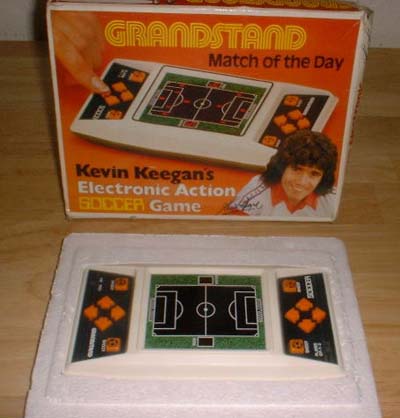 ---
I think International Superstar Soccer on the SNES was the first great realistic football game, and ISS Deluxe mostly improved on it. As well as the play, I loved the cries of "dirty play ref" from the commentator, knocking the camera men over, scoring from the halfway line with Jergen (Netherlands), creating psychedelic football strips, and the scenarios - where you were put into a real match from the past - usually a lower-ranked team trying to hold on to a lead at the end of a match, or a higher ranked one who'd fallen behind. Oh, and was it the first (realistic) game to introduce diving? Doing a rainbow kick was really cool too.

These days I still love Mario Smash Football on the Gamecube. It's easy to pick up, but has a definite sense of mastery, and excellent multiplayer. With weapons, and Bowser dropping onto the pitch mid-match, at times it's more chaotic than the most chaotic Mario Kart.

I also love Sensible Soccer, indoor football on Striker (SNES) and ISS 2000 on the N64 (an early attempt at a career mode that was pretty good at the time, as well as more of those scenarios I mentioned already).

I'm trying to think back to my Amstrad CPC, and Spectrum games I played - I remember enjoying Microprose Soccer and Italia '90, but I don't think they aged well. I preferred some of the manager games back then, like Treble Champions and World Soccer League.
---
I played Match Day on the ZX Spectrum so much that I still whistle the "players entering" tune now, 25 years later.
---
I love Matchday 2, and championship manager 01/02! i still play them, and i have only played that championship manager only for years, never updated to anyone else!
---
Can I broaden the term of 'football?' Because my favourite football game in the broad sense would be Jonah Lomu Rugby on PS1.

Otherwise, the one I played the most I think was Great Soccer on the Sega Master system...I think it was called Great Soccer! EAs first FIFA game on the Megadrive we also enjoyed, mainly for deliberately fouling and running away from the Ref so he couldn't card you.
---
Who is online
Users browsing this forum: No registered users and 1 guest