Search found 7 matches
Search found 7 matches • Page 1 of 1
by malczx

Sat Sep 08, 2018 12:18 pm
Topic: From the forum: 186
Replies: 17
Views: 1617
Project X was so cool back then, the music was astounding and I loved the graphics and lots of speech. And the tunnel sections- "speeding up!"
by malczx

Sat Sep 08, 2018 12:16 pm
Topic: Retro Gamer issue 185
Replies: 20
Views: 1908
Mine arrived yesterday, great cover and some really good content this month, looking forward to reading it!
by malczx

Tue Jan 23, 2018 11:22 am
Topic: Retro Gamer issue 177
Replies: 94
Views: 6872
Now this is a great cover. Can't wait to read about the greatest systems!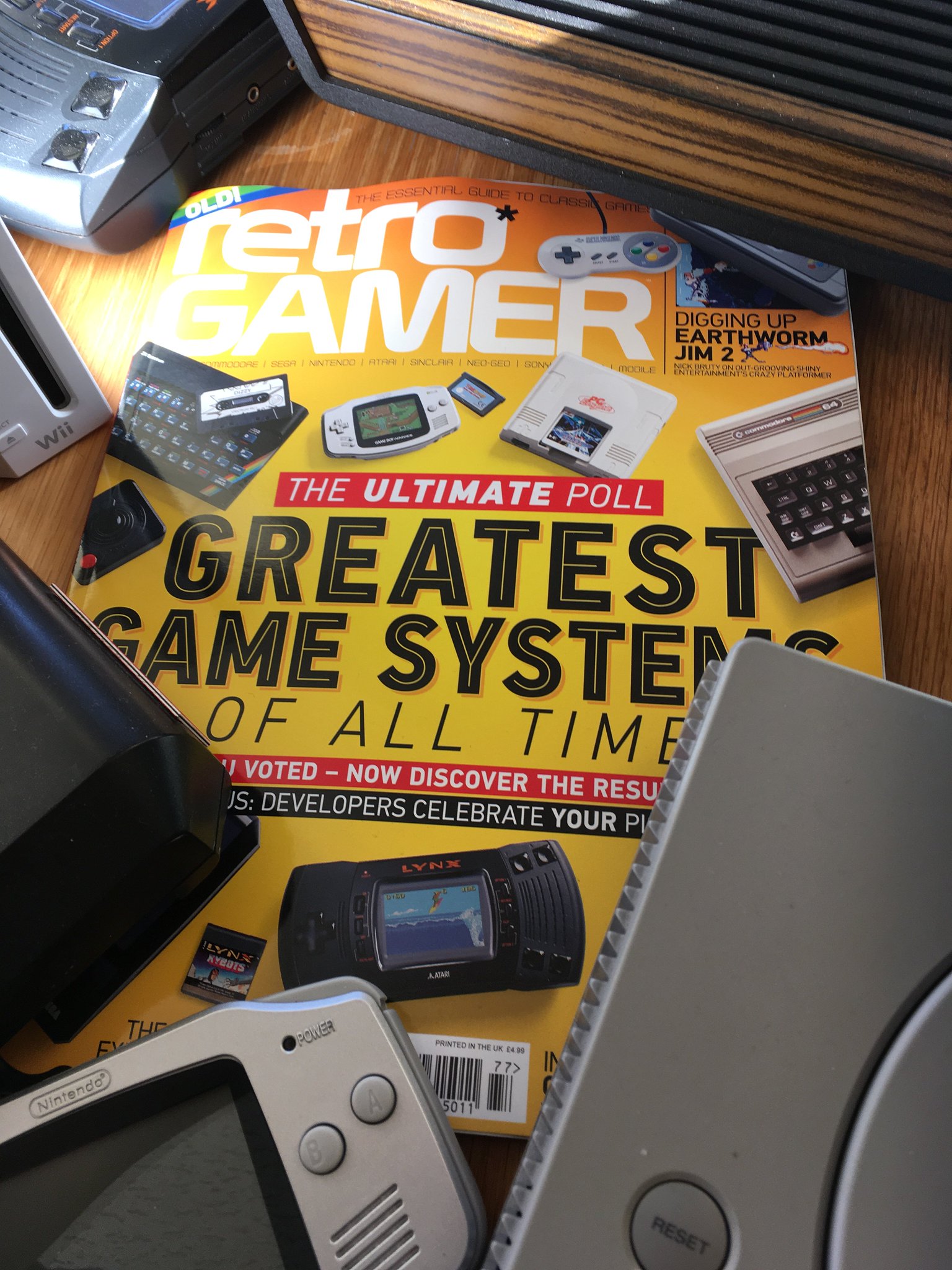 by malczx

Sun Jul 30, 2017 8:31 am
Replies: 33
Views: 2083
I travel back to my beloved Spectrum days using different types of emulation - GameBase on my Windows laptop, then the Recreated Bluetooth ZX Spectrum on my tablet, and finally for that really portable option ZXDS on my Nintendo DS XL!
by malczx

Mon Feb 20, 2017 5:14 pm
Replies: 28
Views: 1387
Going into Tandy in 1991 and pondering over whether to purchase an Amiga 500. As soon as the sales assistant booted up the first disk from Bart Simpson vs The Space Mutants with the spaceship animation and Bart jumping down the tree that was me, sold! Goodbye to my ZX Spectrum of 8 years, hello amaz...
by malczx

Sat Sep 14, 2013 10:42 am
Topic: From the forum Issue 121
Replies: 54
Views: 3436
I used to like the budget game Master of Magic from Mastertronic Added Dimension - I played it on my mate John's C64 back in the day and loved the spooky music. Fighting the skeletons and hellhounds was fun too. I bought the Spectrum version but it didn't give the same excitement somehow.
by malczx

Thu Mar 14, 2013 6:37 pm
Replies: 138
Views: 9246
Caves of Doom by Mastertronic on the Spectrum for me. Loads of colourful screens to get through, I remember it being fiendishly difficicult, especially the nasties that chased your little rocket man around the caves. But I remember the picture of the rocket ship on one of the screenshots on the inla...
Search found 7 matches • Page 1 of 1